Lumion 11.5 PRO is the professional version of Lumion.
When looking at your 3D model, you might feel as if something is missing. Maybe it doesn't capture the energy and atmosphere of the space and its surroundings. Perhaps it doesn't ignite emotions or make you want to be there.  With Lumion, you can bring your vision to life and tell a richer, more immersive story about he design's role in the real world. A story that sparks imagination and helps clients fully visualize how life could unfold within those four walls. From the small experiences you share with others to the objects that decorate your home, life is full of feeling. The sofa, coffee table and chairs in the living room, for instance, become a gravitational center where families share peaceful moments together. Papers and pens and books are scattered across a busy home office desk, alongside used coffee cups and photos of loved ones. In the kitchen, the teapot boils and toast pops out of the toaster, signaling the start of a new day. These are not just objects, they are reflections of life. They fill spaces with character.

Lumion helps architects unveil their designs as lived-in spaces, capturing the deeply personal connection between a building, the people who inhabit it, and all the unique objects they bring with them. You can render more than a building. Render your client's dream home, render a story about design that moves emotions, render the space where life happens.
Lumion — beautiful renders within reach.
Studica accepts Purchase Orders from established companies, offering net 30 terms upon review and approval. Contact us at sales@studica.com for more information.


Overview of new features in Lumion 11.5
New models:
Lumion 11.5 Pro comes with 123 new objects in the Content Library, making it easier to add a human, personal touch to your renders.

Express delight throughout your scene with 50 new 3D characters, including a diverse variety of children, teens, and adults of different backgrounds and cultures. These cheerful non-animated characters are ideal for communicating context, scale, and emotion in the background of your project.
You can find 73 new retro-inspired objects that reveal the unique identity of spaces, including:
36 kitchen objects, including blenders, refrigerators, toasters, and more.
12 furnishings from another era, including café tables and chairs, a jukebox, a popcorn maker, and more.
11 timeless pieces of office furniture, including sofas, desks, chairs, table lamps, and more.
14 other stylish items, including clocks, radios, a sewing machine, TVs, and more.

The 123 new models are available in Lumion 11.5 Pro, while Lumion 11.5 Standard contains 37 new models as well as about ⅓ of the entire content library.
Build Mode:
Transport: Cars. Using the hotkey C to change the color of a car is no longer random. Instead, it will loop through all color presets so that you can select a different color. 
You can now use the [ESC] Escape key to exit actions of Replace selection and Place object on nodes when the mouse is not over anything. 
The large/small thumbnail toggle has been repositioned to the top of the Library content view where the page numbers are. 
Effects:
Blueprint Effect. It is now possible to give the X and Y lines an offset, so you can align the grid to any element of your model. 

Photo Matching Effect. It is now possible to cancel the Photo Matching Editor while editing the effect and it will restore all settings to the moment of starting the editing.
Importing and Exporting:
Re-Import Model button. When the source of an Imported Model is no longer available at the location where it was during the previous import, Lumion will now show the Re-import model from new file by default. 
Miscellaneous:
Clicking 'X' or selecting the Close application menu from the Windows application window to close Lumion when rendering, will now pause the render with the option to continue the render or stop the render. This prevents situations where a user may accidentally click the 'X' button and would lose all render progress as it would go straight to the quit Lumion screen.
Video textures: In Lumion 11.5 a video texture will be removed, when the model it was applied to is deleted from the Imported Models Library and Lumion has been restarted. At the start of Lumion, it will check if the parent of the video texture is still located in the library. Previously when applying a video as texture the cache file was not always removed when the Imported Model was deleted in the folder DocumentsLumion [version]MiscellaneousVideo Textures.
Overview of new features in Lumion 11.3
Shadows for omni lights:

With the new shadows for omni lights, available in Lumion 11.3, rendering architectural design with the vitality of dynamic lighting becomes a natural, integrated part of your process. Simply apply an omni light object and Lumion takes care of the rest. The light and shadow come alive, looking exactly as they should and dancing in time to the tune of your design. 
Multifunctional clip planes:

There is a unique flavor to every work of architecture, a quality that's inherently personal to the architect and exclusive in style. Showing that can sometimes be a challenge, but now in Lumion 11.3, you can reveal all the layers of your design, from multiple angles, with the multifunctional clip planes option.
New character silhouettes:

Communicate a deeper level of information about your project, without distracting from the design, you can take advantage of the new character silhouettes available in Lumion 11.3. Animate conceptual people-flows. Show the division of space. No matter what you want to accomplish, Lumion makes it easy to place your design at the center of an unforgettable presentation.
Orthographic View Effect: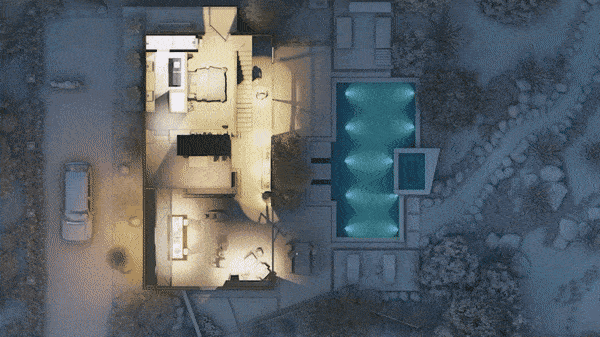 At each stage of the design process, the new Orthographic View feature in Lumion 11 lets you embed life, color, and texture into all of your technical renderings. Instantly transform your standard documents into polished, one-of-a-kind images and videos, and maintain continuity with your other renderings without having to rely on other software.
Animated Phasing Effect: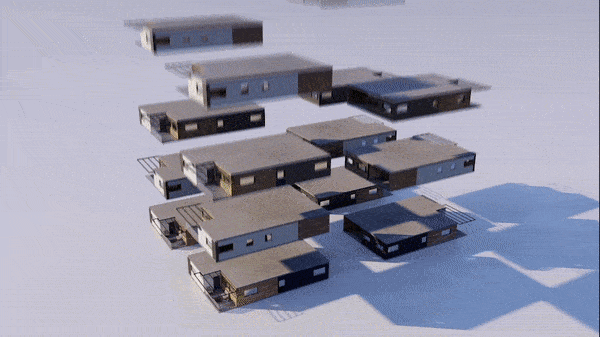 With the new Animated Phasing Effect, you can show the process behind your designs' development or construction through the power of animation. Apply different transitions, make parts of your building appear and disappear, and highlight what makes your building creative and unique.
Rain streaks:

Capture the mood of a rainy day with the new rain streaks option as part of the Precipitation Effect. With only a slight movement of the slider, dozens of dynamic, intelligent raindrops move down glass surfaces. 
Volumetric fire:

The soft glow of fire tends to draw people together, and in Lumion 11, you can tap into the warm and welcoming atmosphere of fire with the new volumetric fire object. Simply add the new Volumetric Fire to cast a feeling of coziness and warmth to your interior and exterior renders, creating an uplifting mood that naturally attracts your audience into the space.
Metallic car shader: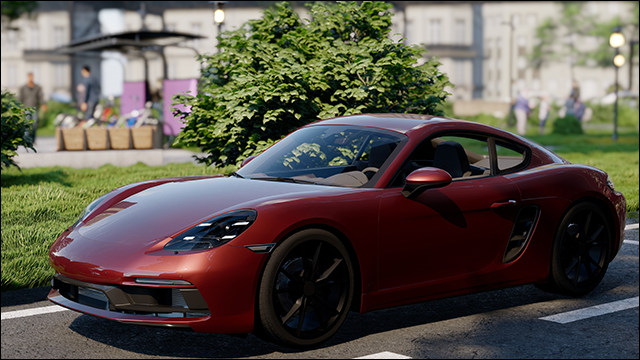 With the new metallic car shader in Lumion 11 Pro, the cars in your renders take on an impressive realistic quality, making them barely distinguishable from the real thing. Every element, every light in your render is reflected in the car's chassis and windows, instantly and organically integrating the car into the project's surroundings.
Satellite maps in OpenStreetMap: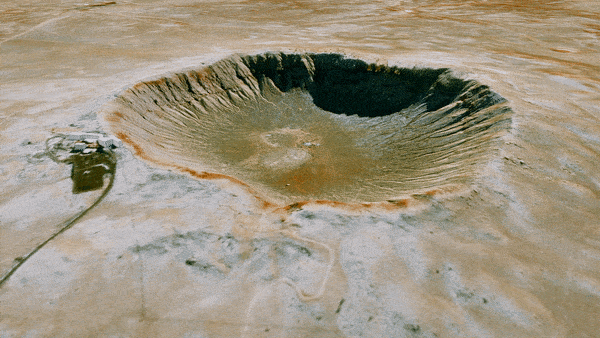 The OpenStreetMap feature takes another leap forward in Lumion 11 Pro, to include beautifully detailed satellite maps. With these, you get real-world terrain, rivers, farmland, and more are all available, from all over the world, in just a click as you download the OpenStreetMap for your building location.