Studica WorldSkills Mobile Robotics Competition Sponsor
Studica Named Silver Sponsor and Supplier of WorldSkills Mobile Robotics Competition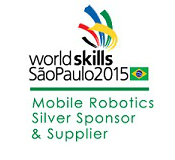 February 10, 2015 Mississauga, Ontario – Studica Limited has been named Silver Sponsor and supplier of the WorldSkills' Mobile Robotics Competition which will be held from 11-16 August 2015 in São Paulo, Brazil. The WorldSkills Competition is a biennial event and is the biggest vocational education and skills excellence event in the world that truly reflects global industry. As an official supplier, Studica will provide our WorldSkills Mobile Robotics Component Collection to 25 competing teams around the world. This collection includes all of the official components contestants need in order to train and compete in the Mobile Robotics tasks assigned them.
The goal of the WorldSkills Competition is to raise the standard of vocational education and training worldwide. As such, 50 skill competitions will be showcased with over 1,200 young, skilled workers taking part in the competitions. Participants in the 2015 WorldSkills Mobile Robotics skill competition must assemble, set-up, manage and maintain mechanical systems within a mobile robot. Upon completion of their robot, they will be required to perform two assigned robotic tasks with it. In order to succeed, teams and individuals must be able to install, operate and troubleshoot any problems with their mobile robot control systems. Competitors will have four days to complete these challenges.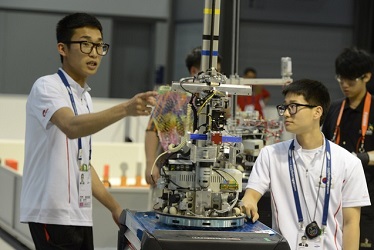 "We are proud to be part of WorldSkills, one of the largest professional education events in the world. Technology, robotics and education have always been important to Studica. Being the official supplier of the robotics collection and additional components is a great honour for us."

– Frank Nanfara, Studica President & CEO
The WorldSkills Mobile Robotics Component Collection supplied by Studica includes everything needed to showcase skills and innovation in designing, building and programming robotics. It includes: NI myRIO, LabVIEW, various brackets and structural components, servos and motors, wheels, gears, drive train and fasteners. Additional authorized units and components are available at Studica's Robot Zone.
About Studica
Studica offers academic software and education technology products at significant discounts to Students, Faculty and Schools. For 30 years, Studica has been serving local and world education markets Studica has offices across the globe with more planned in the near future. Studica.com offers relevant education solutions for STEM education, game development/design programs and more. In addition, Studica offers a wide range of the latest technology products such as 3D design software, affordable 3D printers, DIY electronics kits, microprocessor hardware and much more.
About WorldSkills
Founded in 1950, WorldSkills is a global organization that promotes vocational, technological and service oriented education and training. We promote skilled careers in 72 Member countries and regions, all working with youth, educators, governments, and industries to help prepare the workforce and talent of today for the jobs of the future. WorldSkills is making a direct impact on raising the level of skills throughout the world.