Revit Rendering | Visualize Your Designs with Lumion
Lumion allows you to integrate your Revit designs into its existing platform to render professional visualizations in a matter of minutes. Create presentations and quickly turn your 3D CAD designs into videos, images and/or online 360 presentations. This program allows you to spend time improving your designs and interacting with clients, and less time preparing and waiting for renders. Get smooth, flawless support for your Revit files and transform them into realistic scenes so your customers have the opportunity to see your vision come alive.
Easily Create Architectural Visualization without Training
Lumion is so easy-to-use; you'll be creating engaging architectural visualizations before you know it.
Render videos in minutes, not weeks
The quickest method to visualize and render videos
Easy, fully integrated workflow from Revit into Lumion
Explore ideas faster with real-time editing
Massive content library: choose from thousands of high quality foliage, models & materials
Learn more about Lumion Features
Purchase Lumion and create more realistic 3D architectural renderings
See how you can make your architectural project come alive with Lumion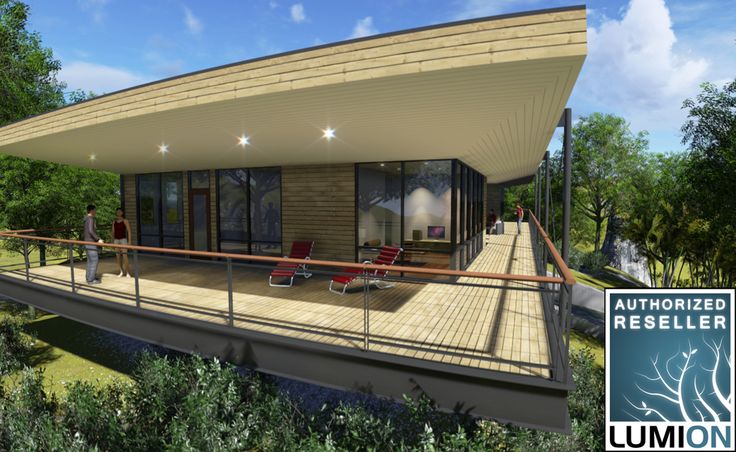 Export Revit Designs into Lumion
After you've imported your designs from Revit, you can use Lumion and its seamless integration to start adding cars, trees and other details to your work - even if you've never used the software before! Download Lumion LiveSync for Revit, which allows you to save your model instantly in a format Lumion can directly read. Once your video or picture is complete, Lumion can save them to various formats quickly and efficiently. Amaze your clients, professors or potential employers with captivating walk-throughs of projects. The ease of use and amazingly fast rendering time (even for HD videos) really make an impact.